To improve life, you have to understand life.
How do you improve your motivation?
How do you get rid of stress, anxiety or depression?
How do you improve your relationships or your self-confidence?
The answers to your questions are contained in books, CD's and DVD's which you can buy and peruse at your own leisure.
Come to your local Church of Scientology, and you will find the book, CD or DVD that will change your life!
There are hundreds of books, audio books, recorded lectures, and instructional DVD's available.  Please call (916) 925-2545 right now if you want to order a book, CD or DVD over the phone.  A helpful consultant will answer your questions and suggest the best book, CD or DVD that fits your needs.
__________________________________________________________
 Special Offer: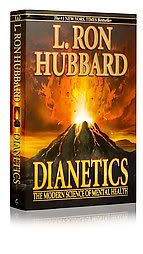 Buy the international bestseller DIANETICS: THE MODERN SCIENCE OF MENTAL HEALTH today!
Learn how the mind works.  Learn how to get rid of anxiety, self-doubts, and improve motivation!
$21.75  (Limited time offer:  FREE SHIPPING)
Mail a check or money order to Church of Scientology, 3825 Marconi Ave, Sacramento, CA 95821
Or call (916) 519-5287 to order with a credit card.